SALON D'ÉTÉ

PERFORMANCE PROGRAM
22-23/07/23, Bazoches-sur-Guyonne

with Katu, Thomas ConchouHala Moawad,Samuel Fasse,Marouane Bakhti, Cyrus Goberville, Sébastien Forrester, Chouf, Fetva, Clément Delépine, Alex Housset, Amandine Nana, Philo Cohen, Salomé Chatriot, Pablo Altar, Abdullah Miniawy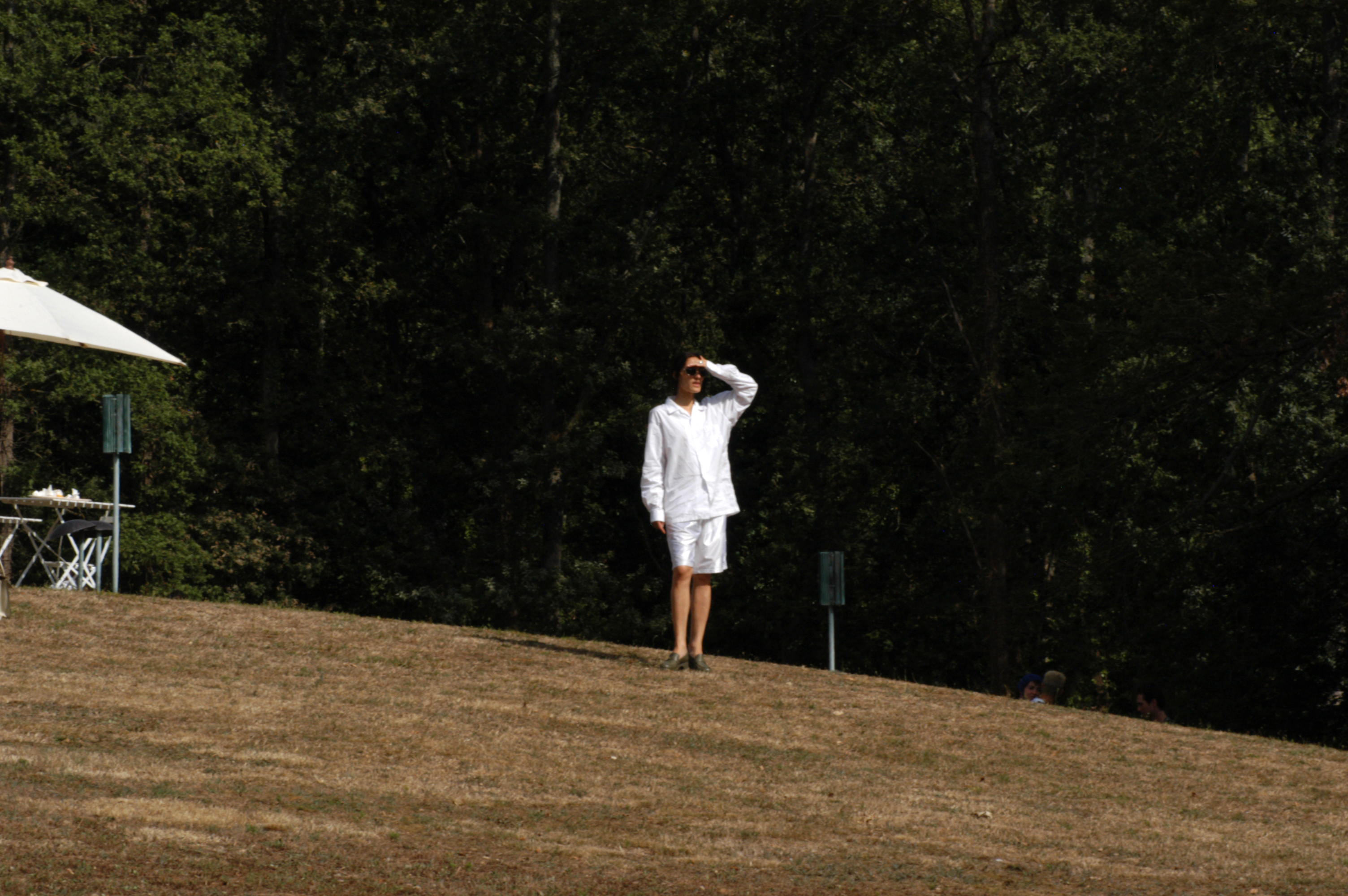 Salon d'été is a new weekend-long event held on July 22nd and 23rd at Maison Louis Carré, a 1950s villa designed by Alvaar and Elissa Alto in the southwest of Paris. Salon d'été brings together two dozen galleries, editors and project spaces from the new Parisian art community, presenting one artist each in a joint exhibition, alongside a program of performances and talks, and a library of publications by Paris-based bookshop After 8 books.

In the spirit of Louis Carré, collector and art dealer who co-founded the Comité Professionnel des Galeries d'Art (CPGA) with the intention of solidifying the local network of art galleries, Salon d'été aims to unite members of the Paris art scene in a weekend of conversation through art.

Throughout the weekend, guests engage with a program of performances and music curated by The Performance Agency. The program invites artists and performers to respond to the character of the Aalto villa, fostering social connections and celebrating the unique rhythms of the house.

Salon d'été was initiated together with Fitzpatrick Gallery and Sans titre.
Documented by Rob Kulisek
SATURDAY


13:00
Katu Dj Set
Musician / Producer

∙

14:30
Thomas Conchou Conversation (FR)
Director of the Contemporary Art Center of Buisson

∙

15:00
Hala Moawad DJ Set
Gamer

∙

16:00
Samuel Fasse Performance
Artist
"In the day off,… how is your soil doing?"
Soundtrack in collaboration W/ Yasmine Benslim

Performers:
Milari Barker
Andre Atangana
Erwan K Fale
Dahlia Nakamura
Rafaelle Kennibol-Cox
& Samuel Fasse
Clothes by Meta Campania Collective
With the support of
Loud Professional sound system

∙

16:30
Comment sortir du monde, Les Nouvelles Éditions du réveil : Marouane Bakhti in conversation with Mehdi Meklat (FR)

∙

17:00
Cyrus Goberville Dj Set
Cyrus Goberville Head of cultural programming, Pinault Collection

∙

18:00
Bulles by Ruinart

∙

20:30
Sébastien Forrester Live
Artist / Musician

∙

21:00
Chouf Performance
Artist

CHOUF - 432 Hz -

SUNDAY


14:00
Fetva Dj Set
Musician / DJ

∙

14:30
Clément Delépine Conversation (ENG)

Clément Delépine in conversation with Robbie Fitzpatrick, Marie Madec and Yael Salomonowitz

∙

15:00
Alex Housset Poetry Reading
Artist / Poet

DEAR READERS,
THE PAGES THEY RIPPED OUT DO NOT STEAL
THE STORY
LOVE,
WORD

∙

15:30 Samuel Fasse Performance
*same as above

∙

16:00
Amandine Nana in conversation with Philo Cohen on the importance of archives and editions within the curation of exhibitions (FR)

∙

16:30
Salomé Chatriot Performance
Artist

Fragile Ecosystem ​(Maison Louis Carré), 2023

∙

17:00
Pablo Altar Piano Live
Artist

∙

18:00
Abdullah Miniawy Solo
Musician