LEMAIRE SPRING - SUMMER 2023

COLLECTION PRESENTATION
22/06/2022, Paris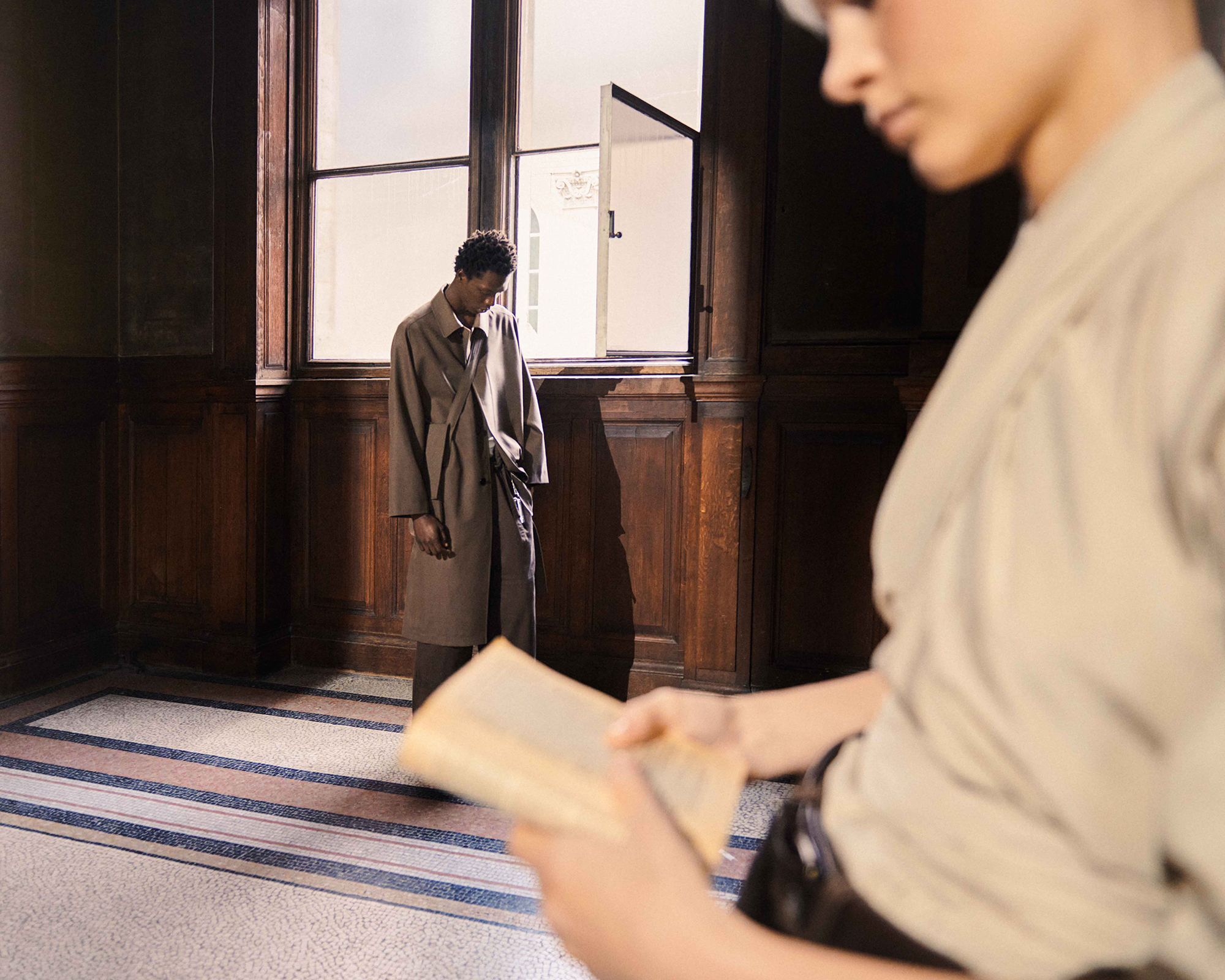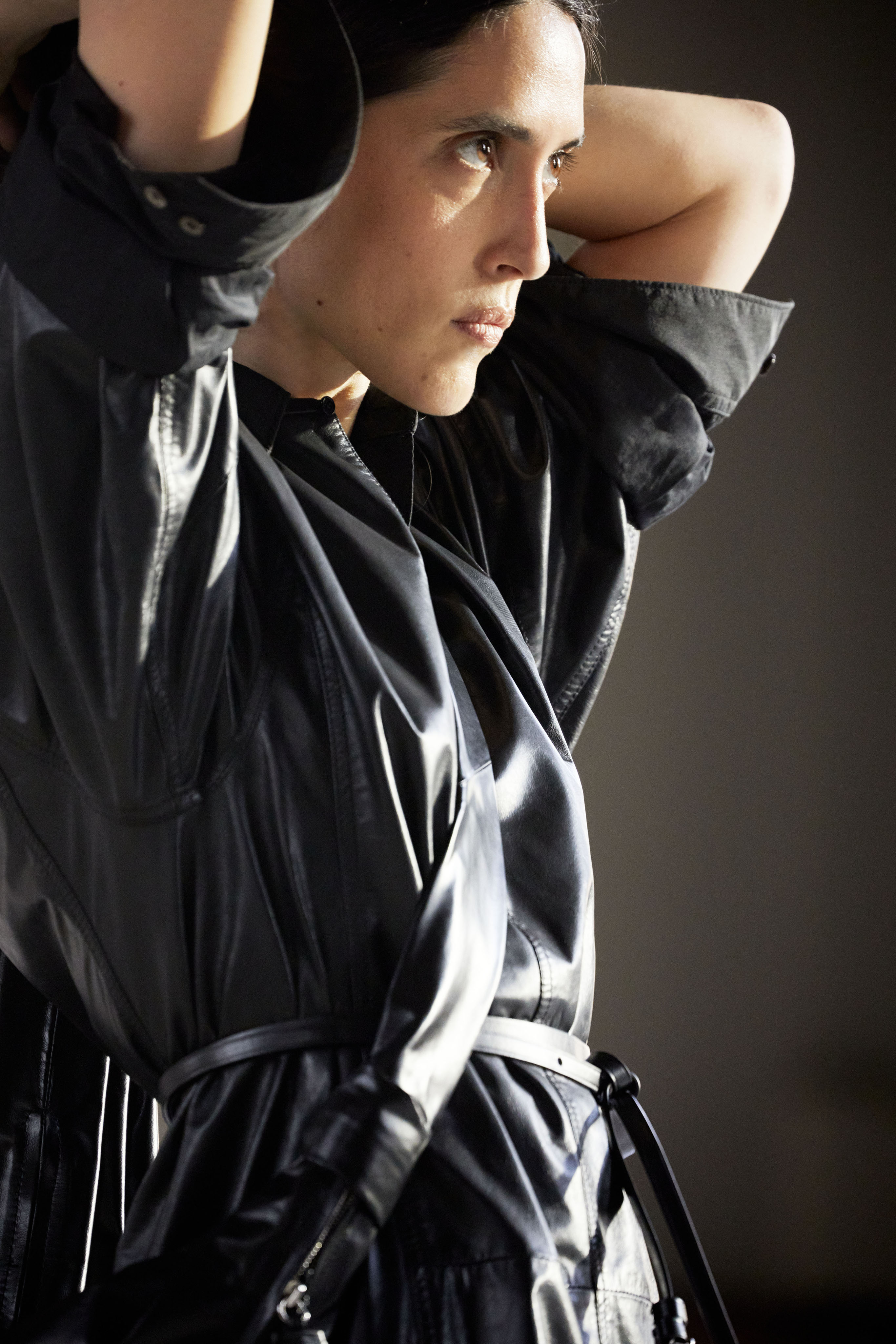 For the LEMAIRE SS23 show, guests are invited to a journey through what seems to be in a train station hall, or a movie set, it's for the guest to decide. The guest becomes active in this set up, while the models are placed in a situational loop, led by Ana Roxanne's inner music.

Like entering a vivarium, looking at the daily life with a magnifying glass, the guests get immersed in a LEMAIRE world, with its own gestures. The visitor is invited to take time and get closer to the garment, maybe interact with it, or with the individuals wearing it, may it be through a look, the wink of an eye, a smile.

LEMAIRE is about clothes, allowing people to tell and narrate their own stories, somewhere in between fiction and reality. The unisex and evolving seasons are moved with the same intention, like a grammar, ever evolving with modulations, new associations while linking all the collections together on a same path.

The summer wardrobe is lighter, with supple, airy shirts, dresses and pajamas. Generous volumes leave room for movement. There is space between the wearer and the garment, but adjusted at the waist, at the ankle, to structure the silhouette and propose an almost invisible sophistication, a nonchalant elegance. Collars are widening, links and new fabrics appear, for a lighter silhouette. A certain patina and a sophisticated fatigue envelop the body, without entrapping it. Creamy hues are joined by shades of terracotta, a vein of oxblood red, touches of ginger, baby blue and fresh pink create a palette of fresh daytime colors, contrasted by a tropical print. Dry silk, seersucker, cottons, give life to this idea of the garment as a friend, as a house, with windows wide open, or reminiscent of a parachute rushing downwind.

The accessories act as an extension of the almost languid suiting and softened uniforms of the collection : croissants bags across the chest, in new leather iterations, functional key holders and bags resembling exo-pockets complete the silhouette. Fine chains with talisman-like charms slide across the arms and the neck. Inspired by beads curtains, long necklaces with pendants add movement and music to an ever-moving and effortless silhouette.

NOVIADI ANGKASAPURA

LEMAIRE also continues to showcase visual and figurative motifs through capsule wardrobes that meld pictorial surfaces with the body in motion, with a series of cotton pieces adorned with the work of Noviadi Angkasapura, born in 1979 in Papua New Guinea. His raw pen drawings fuse East and West and seem to contain an unknown calligraphy, rooted in spirituality and nature. When worn, the drawings unfold, reproduced on cotton. The thinness and matte texture of the fabric, as well as the raw finishes of the garments evoke paper and the humbleness of the original medium. Almost reminiscent of anatomical boards or networks or veins and fantastic capillaries, Angkasapura's work bring a novel breathing space to the wearer's body and its movements.

Images by Lena C. Emery