30 YEARS OF KW

18/09 — 19/09/2021, Berlin

with Lafawndah & Sébastien Forrester; Colin Self with the Berliner Cappella; Battle-ax with Petra Hermanová, Farhang Moshtagh, Woo Rim Chun accompanied by Kim Bo Sung; Peaches and Clusterfuck, Eric D. Clark, Albrecht Pischel with Michaela Melián, Olu Oguibe, Cibelle Cavalli Bastos, Kris Lemsalu Malone, Raed Yassin, Ingo Niermann, Nschotschi Haslinger; Chino Amobi, Celeste Burlina, Friedemann Heckel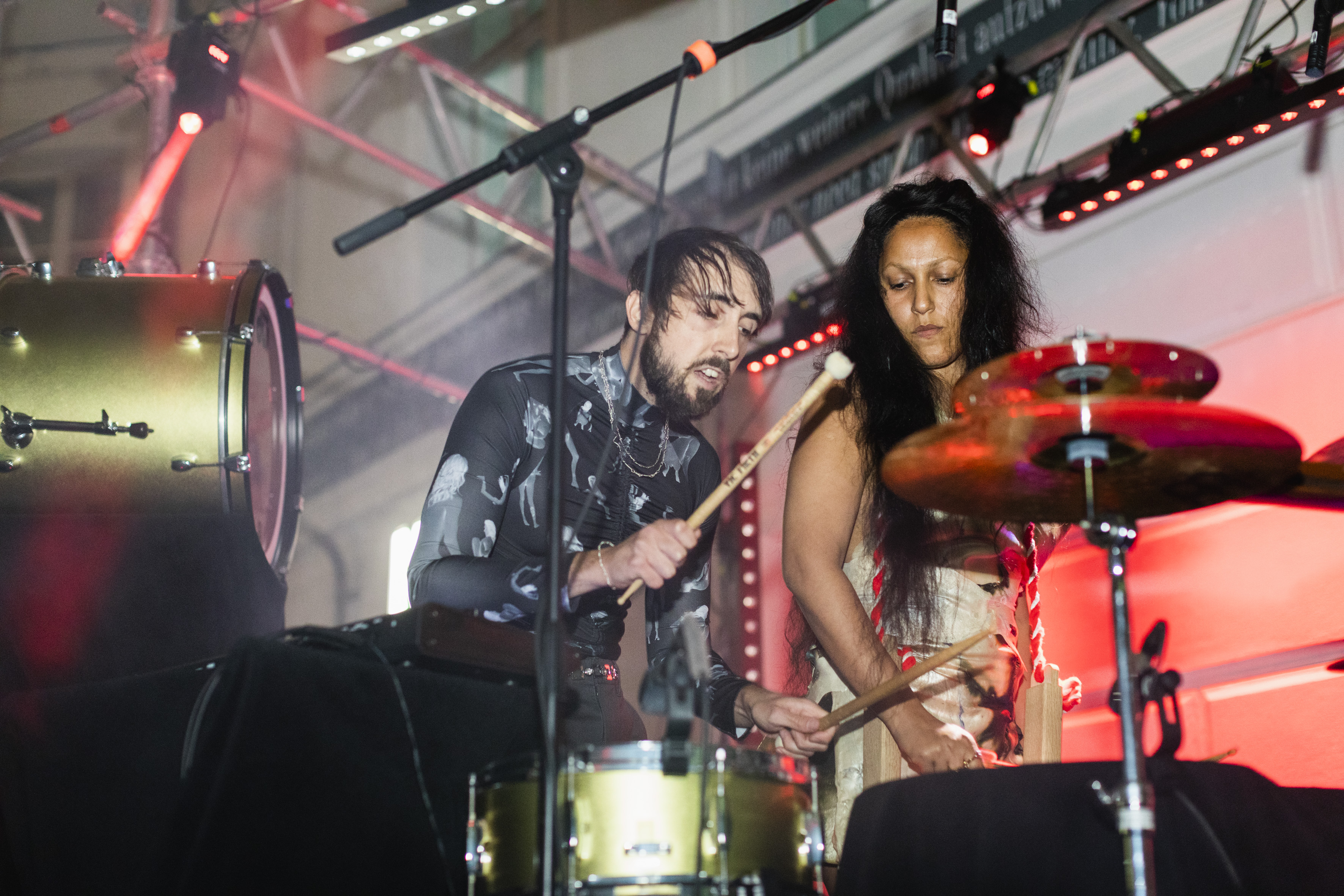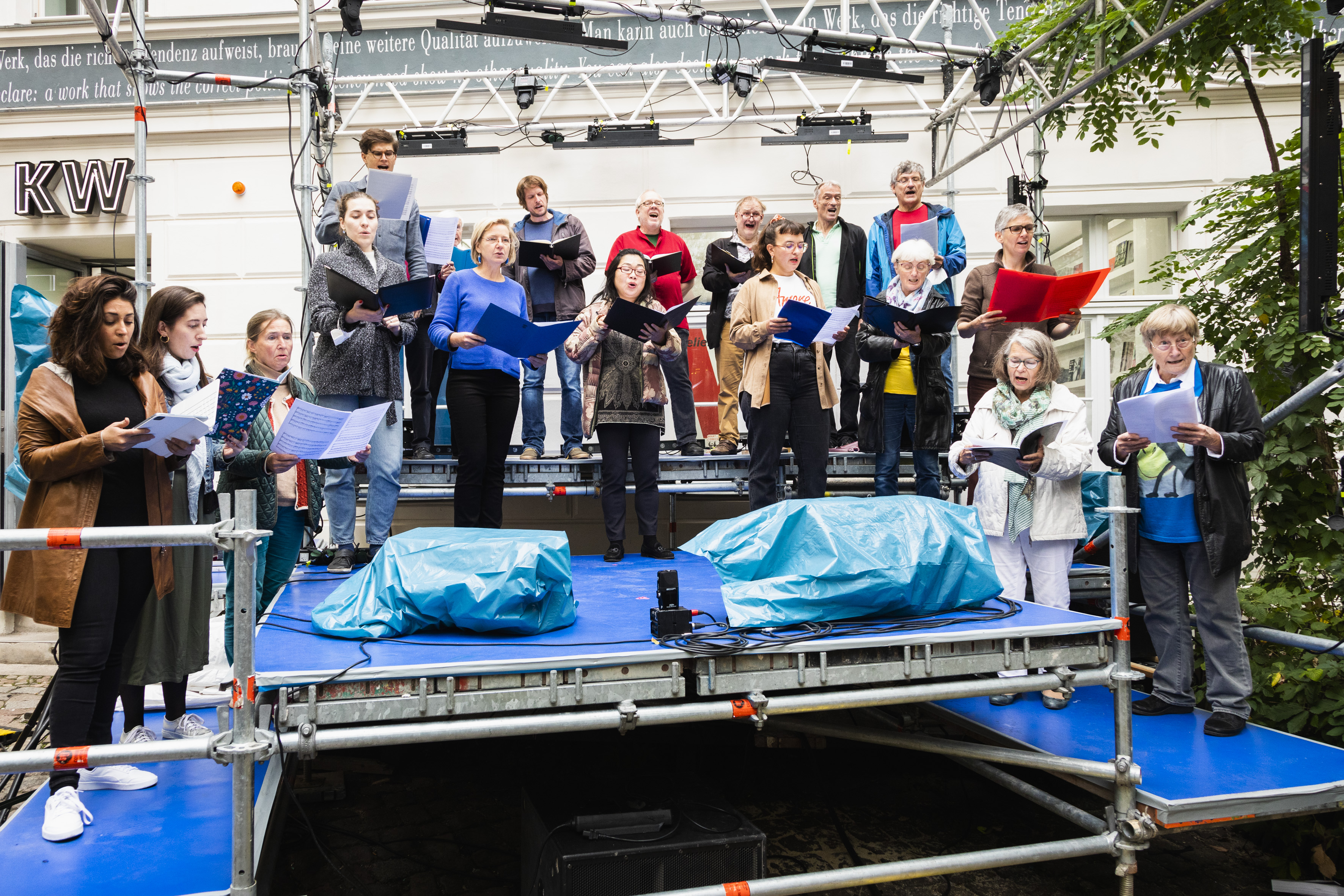 The Performance Agency curated the music and performance program for the 30 year anniversary of KW with a series celebrating the conversation's singular transformative potential. Inspired by the institution's history as a venue for production and dialogue, the iconic courtyard was activated as a space and time for togetherness. All along the weekend, a diversity of voices rose and mingled: from little confidences told in private to grandiloquent polyphonic declamations, artists, cultural practitioners and art workers alike - most of whom were linked to the history of KW - indulged in sharing their manifold stories with the audience, and collected new ones in return.


17/09
Opening night with Lafawndah & Sebastien Forrester

18/09
Colin Self, Four Criminal Ballads, performed by the Berliner Cappella under the direction of Sergi Gili Solé and guest singers Emiko Sato and Karen Schriesheim
Battle-ax & guests: Petra Hermanová, Farhang Moshtagh, Woo Rim Chun accompanied by Kim Bo Sung
Peaches & Clusterfuck
Eric D. Clark

19/02
Chino Amobi

All weekend: Commission Roundabout by Albrecht Pischel with Michaela Melián, Olu Oguibe, Cibelle Cavalli Bastos, Kris Lemsalu Malone, Raed Yassin, Ingo Niermann, Nschotschi Haslinger Conversation Piece II with Carolin von den Benken, Véronique Faucheur, Jaga Rudolf, Jan Verwoert Pandora Graessl, Nikolas Brummer, Lucas Leclère, Sabine Hermann, Sabine Hornig, Irene Accordo, Joanna Warsza ; dressed by Celeste Burlina and with stools by Friedemann Heckel.
Supported by an investigation grant of the Kemmler Foundation.
Documented by Valerie Schmidt.